#Turn
Off

The

Plastic

Tap

From (Feb 20th - March 3rd), a Giant Plastic Tap spewing plastics sourced from Kibera, the largest slum in Africa, will greet 1500 delegates from 193 different countries coming together at UNEA 5.2 to discuss what is being termed the "Paris Agreement For Plastics."The installation was created by international artist and activist Benjamin Von Wong at the United Nations where discussions around a Global Plastic Treaty will be taking place at the UN Headquarters in Nairobi, Kenya.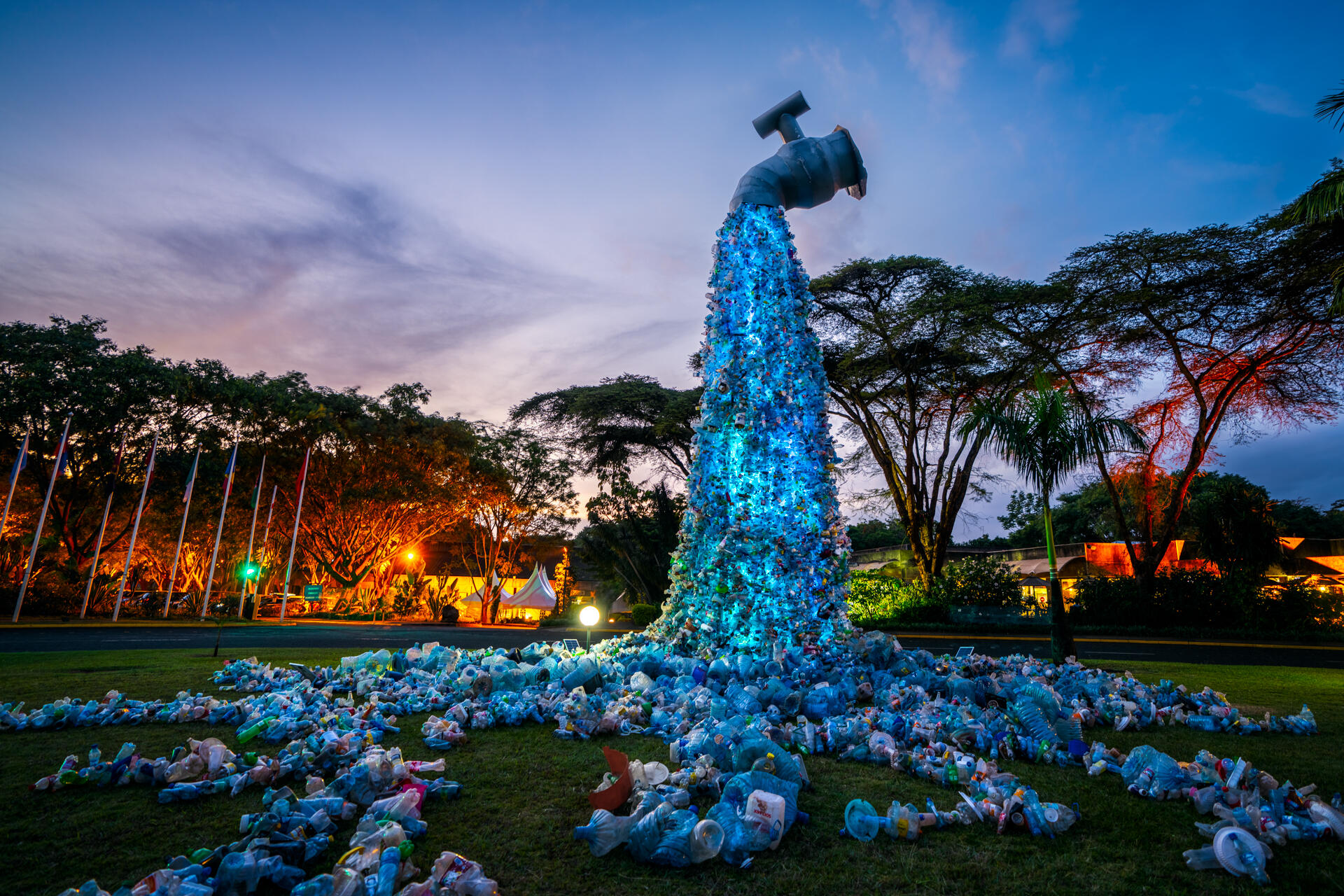 About The Plastics
To build the 30-foot-tall installation, Von Wong enlisted the help of the Human Needs Project (HNP), a local NGO providing essential services and opportunities to people living in some of the harshest conditions in the world.The build-out of the installation provided temporary jobs for over 100 residents from the slums of Kibera, an underserved community the size of Central Park with 1.2 Million residents located just 10 miles from the United Nations headquarters.Plastics were sourced from the informal waste sector, sanitized, and tied together before being brought to the pristine fields of the United Nations.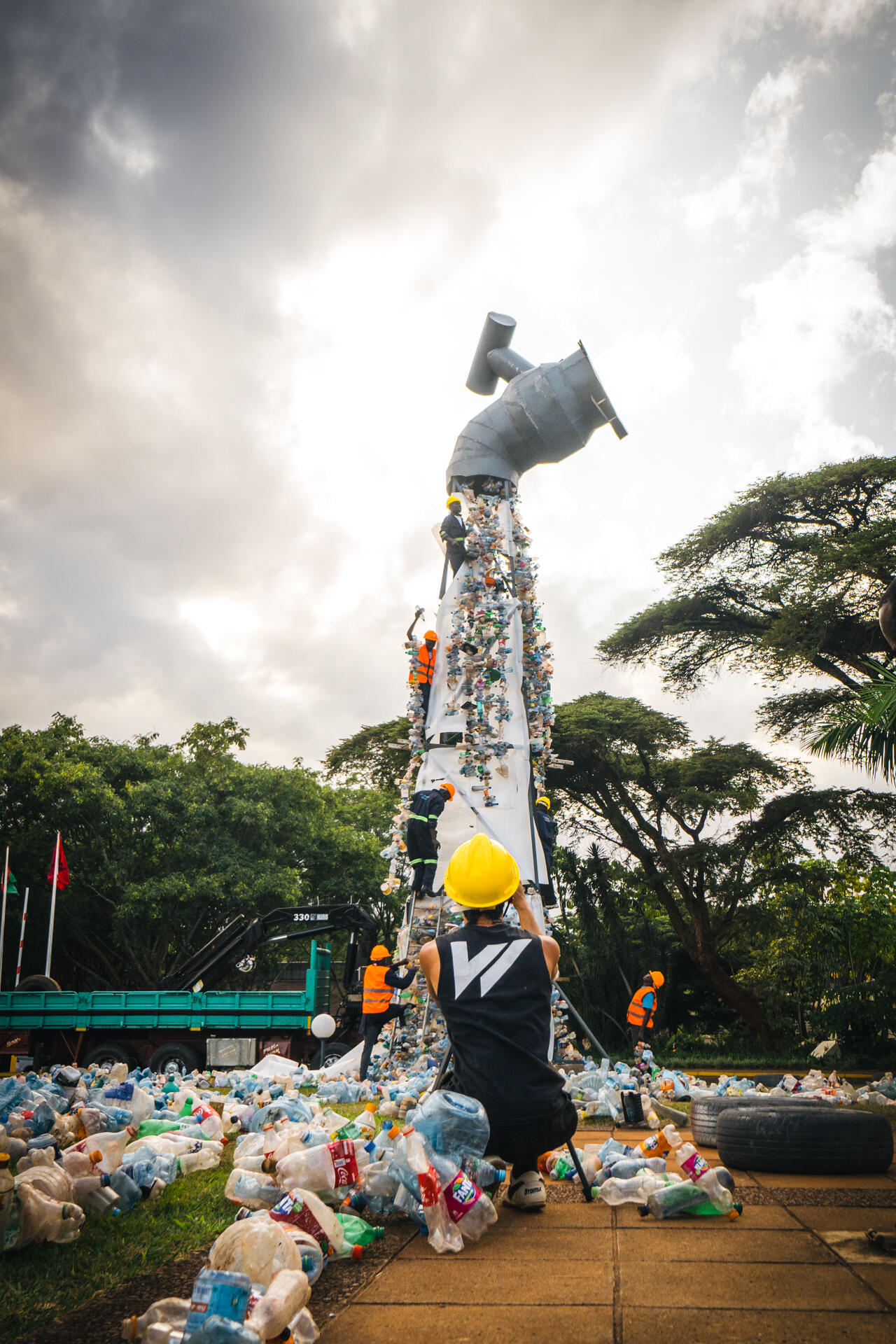 The Concept
Too much of the plastic conversation revolves around recycling and cleanups - but those only deal with the consequences, and not the root cause.The real solution and opportunity is getting plastic production back under control by making sure we #TurnOffThePlasticTap.The best way towards a solution is to have a legally binding Global Plastic Treaty.The UN has an opportunity to begin capping and reversing plastic production through this treaty, and the hope with the installation is to convey a feeling of urgency to the people who have the power to make a difference.
Press Gallery
For anyone who wants to help us spread the word, a full library of images is available here as well as video stringouts are available for press with credits and attribution to: #TurnOffThePlasticTap © Von Wong Productions For additional interview and press requests, you can reach out to:
- Von Wong : suzy@suzyjohnston.com
- Human Needs Project : stella.mwania@humanneedsproject.orgLearn more about how to license the Giant Plastic Tap here
Special Thanks to our Sponsors
This project was funded by a Web 3.0 community called the Degenerate Trash Pandas.Beyond the installation, they're currently hosting a fundraiser that has generated over $60,000 so far on an eco-friendly blockchain called Solana.The funds will go to the Human Needs Project which aims to create 1000 jobs that will pilot new re-use and circular systems.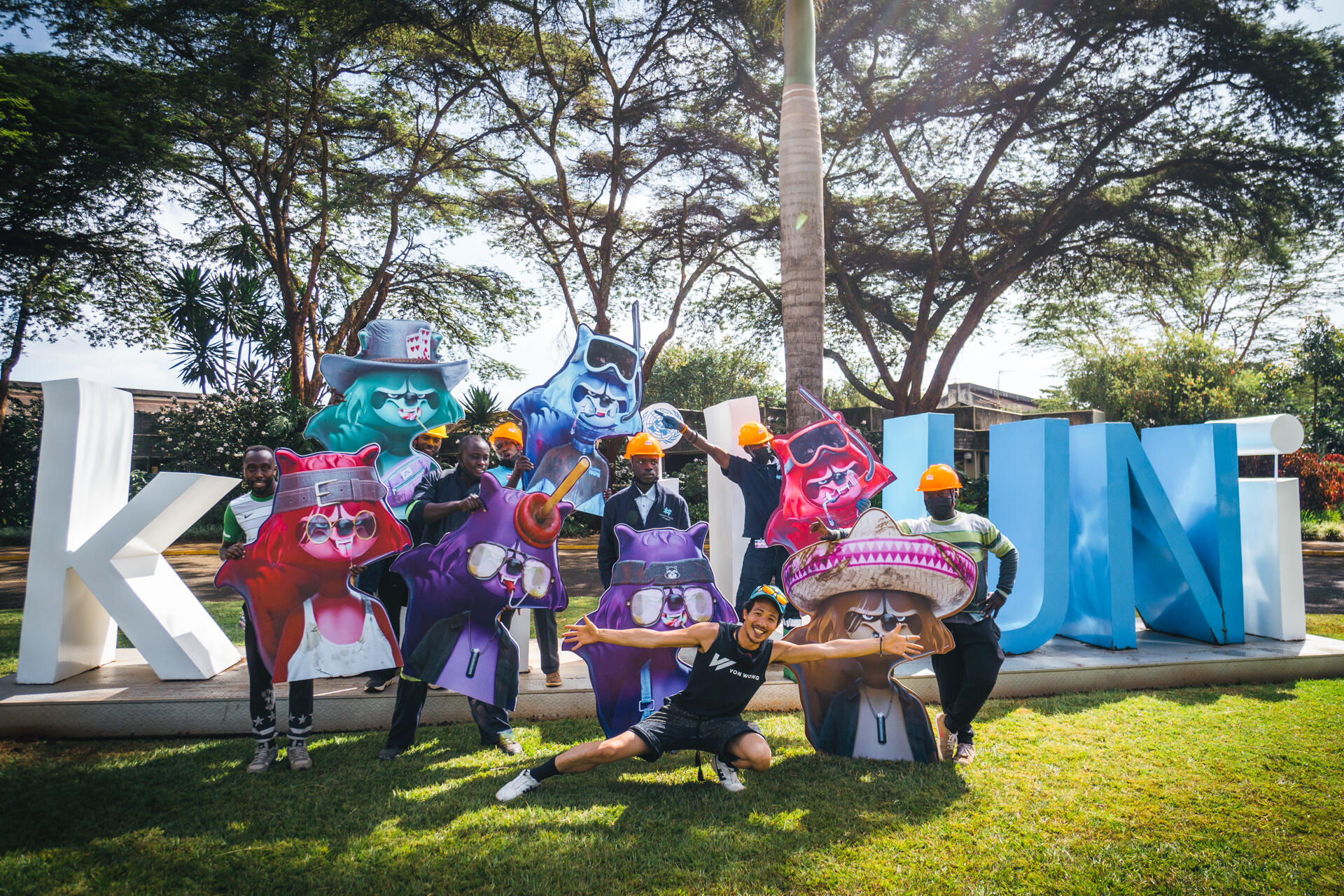 Get in touch
We're always looking for more opportunities to have a greater impact. If you have any ideas, hit us up.